How To Start A Music Publishing Company
I signed up to ASCAP as a songwriter over ten years ago, back in college, for my music business course. I didn't take the process too seriously since I wasn't writing anything that many people would hear.
Still, I did find it strange that ASCAP was telling me that I would be signing up to receive 50% of the royalties accumulated by each song as the songwriter.
I didn't understand; if I had a song that didn't have a publisher, why would I not just get all the royalties for my work?
ASCAP gave me the option of creating a separate account as a publisher, but I thought to myself, "I'm not about to do all that. I don't even really know what publishing entails besides collecting that other 50% of the royalties." 
I did the research as a college kid and quickly realized that I would be pushing this whole publishing thing off until later in my career when I actually had songs that would get heard. This was a small mistake on my behalf, but still a mistake nonetheless.
I didn't wind up creating my publishing company until over five years later, and I realized I had left a small amount of money on the table that could no longer be retroactively collected by ASCAP. It was less than 100 bucks, so it wasn't a huge deal, but I still missed out! 
Related Post: What Are Royalties? Learn And See How I've Gotten Paid
Yes, you can and should be a songwriter and a publisher! The process of creating the publishing company was faster and easier than I thought it would be.
It takes some time and money, but let's discuss the five steps you'll need to go through to create a music publishing company of your own.
Step 1: Create Your Publishing Company Name
You will want to take some time to come up with a good name for your publishing company. If you're lucky, this is a business you will be running and getting a lot of exposure to, so don't speed through this process.
Make sure you come up with a name that is not currently being used. You can check names against Google or even the publishing companies listed on the PRO you are signed up with as a writer. 
Step 2: Register Your Business
Many companies assist with the process of registering a new business online. Still, you can fill out the paperwork and register your business directly with the Secretary of State according to your state laws.
Registering directly is an excellent way to save money, but using a 3rd party is a good way to save time and energy. 
Step 3: Open a Business Bank Account
To collect money as a business entity, you will need to open a business account with a trusted bank. I recommend using a credit union or bank with low fees, especially if you don't foresee much movement happening in the near future for your publishing company.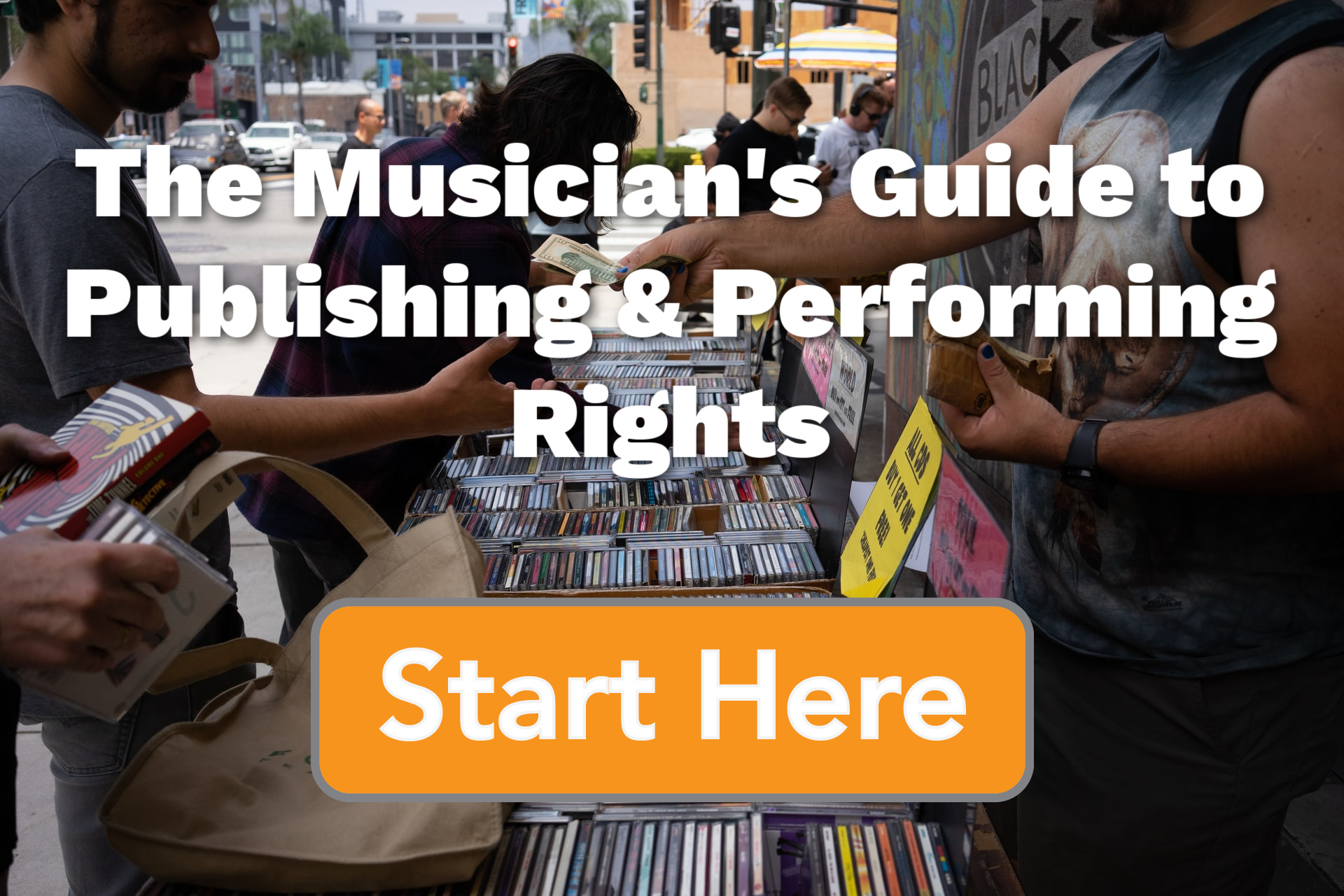 Step 4: Apply To A PRO As A Publisher
The next step is to apply to ASCAP, BMI, or SESAC as a publisher. ASCAP currently allows you to start an application as a writer and publisher if you have not yet started a writer account or if a previous membership you had with another company has ended.
I vouch for ASCAP since they've done great work for me over the last decade, but all 3 of these companies have great reputations. SESAC is currently invite-only, though. 
Step 5: Apply To MROs As A Publisher
While ASCAP and the like are performance rights organizations, there are three mechanical rights organizations (MROs) that will collect royalties on your behalf as a publisher.
Consider signing up to The MLC, The Harry Fox Agency, and Music Reports to get royalties from mechanical licenses issued for streams, downloads, and physical copies of your music.
Next Step: Start Doing Publisher Things!
Once you complete those five steps, you're officially in business! Don't forget to start registering your works with the Copyright office under your publishing company instead of as an individual. You can also transfer the copyrights from your old claims if you need to. 
As a publisher, it will serve you well to be proactive and look for placement opportunities for your songs by building connections in the music industry. If you want to just collect that extra money and keep your focus on the music creation process, you can do so.
But if you want to really delve into the world of song pitching to labels, artists, TV, film, and other licensing opportunities, you will need to put tons of time and effort into this process.
If you're like me and this excites you, then keep that energy going and get your songs into the hands of influential people! 
Related Post: How To Get Placements In Music
How Much Does It Cost To Start A Music Publishing Company?
Costs vary depending on where you will be starting your business and what PRO and MRO you will be applying for.
For starting an LLC business, your starting cost will be between $50 and $400, depending on what state your business is opened in and what company you use to help you register.
There are also yearly fees for maintaining a business license that ranges from $40 to $250, so be aware of that!
For PROS, registering as a publisher on ASCAP is $50, while on BMI, the current fee is $150. The Harry Fox Agency has an application fee that is currently $100.
Learn more about registering your publishing company in The Musician's Guide to Publishing & Performing Rights. 
Conclusion
So, starting a music publishing company is not as difficult as it may seem. As a songwriter, becoming a publisher can allow you to collect 100% of the royalties for your work, as well as the ability to pitch your songs to influential people in the industry for potential placements.
The process involves five main steps: creating a company name, registering your business, opening a business bank account, applying to a PRO as a publisher, and applying to MROs as a publisher.
While there are costs associated with starting a music publishing company, such as registering as an LLC and paying application fees for the PROs and MROs, these costs are manageable and will vary depending on your state and chosen organizations.
It's important to be proactive as a publisher, looking for placement opportunities and building connections in the industry to maximize the potential revenue from your music.
If you're serious about your music career, starting a publishing company can be a smart move that can pay off in the long run.
Don't make the same mistake as the author and leave money on the table – take the time to create your own music publishing company and collect all the royalties you deserve.