How To Submit Music To Radio Stations Free
The internet is forever buzzing about sites like Apple Music and Spotify, but radio is not quite dead yet and will be around for a very long time. Radio survived the transition from tapes to CDs, from CDs to iPods, and is now still thriving in the streaming area.
While terrestrial radio may be losing some of its steam, another form of radio still provides a quality method for listeners to discover new bands and artists: internet radio. As it just so happens, internet radio is also the most accepting of unsolicited song submissions. 
Related Post: Learn how the length of your CD can vary depending on your marketing plan. 
Internet Radio Vs. Terrestrial Radio
While terrestrial radio stations broadcast from local transmissions, internet, or satellite radio broadcasts from right outside of Earth's orbit. Local radio stations held all the power back in the olden days of music before we had streaming and the internet available.
Hence, their radio packages for independent artists originate from being the cream of the crop for promotion.
Big labels have budges set aside for their artists who are looking to get thousands upon thousands of radio spins that would also translate to thousands and thousands of dollars. 
In today's world of music where indie artists can shine, we ain't trying to pay that! There are so many other options to get your music to go viral, so it's easy for independent music makers to be tempted to just ignore radio completely.
But I'm here to tell you there are still very affordable and free options when it comes to incorporating radio airplay into your music marketing plan. 
College Radio Stations To Submit To
College radio stations often accept independent song submissions and will keep you in rotation for a while if they like you. The key to submitting material that will attract a young college music director's interest is to be hip, obviously. (Just kidding, slightly.)
Send a fair amount of variety to these stations that will appeal to a wider range of listeners, and you'll probably find some luck.
The good thing about college station submissions is that the young folks are down-to-earth and friendly in email communications if they actually get back to you. The downside is that they may not ever get back to you. They're just doing this for fun. 
Community Radio Stations To Submit To
Many old-school radio stations that service a particular community still allow unsolicited submissions from bands and artists that have good music. It is a plus if you can find a community radio station in your area since they tend to be even less picky when it comes to locals.
It's also a good idea to send a wide variety of styles if you have them. Community stations often appeal to all types of listeners by offering dozens of targeted radio shows/segments per station that will fit well with one of your styles.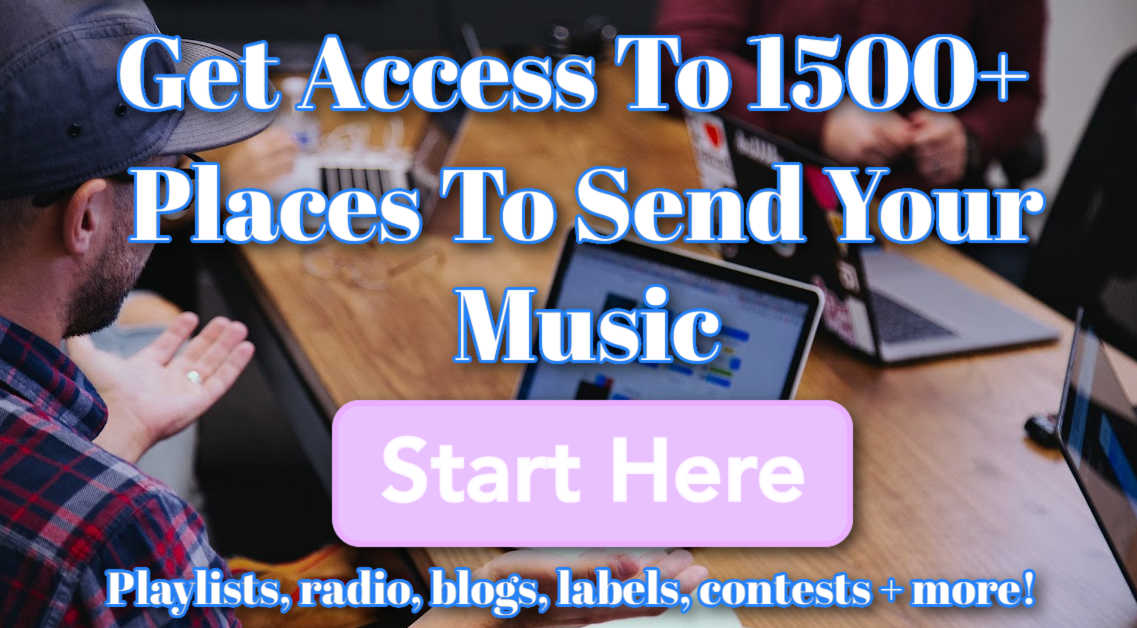 Independent Internet Stations 
I have the most luck with this type of radio station when I'm releasing new material. Thousands upon thousands of indie radio stations often focus on one or a small few genres.
These are the most frequent ones in accepting and checking for unsigned radio submissions from independent artists with radio-quality material.
Related post: Read about how your submissions can stand out with a good bio. 
The only downside to these stations is that you may find a few that are popular enough to get your music actually heard, but many of them are just auto-playing a crap ton of music with little to no one actually listening to it.
But there are still hundreds of independent stations that do have a great audience!
I mean, just look at Pandora. At the very least, getting your songs to the smaller stations is good for promotion to the audience that you already have. 
Okay, So Where Can I Submit Music Submissions?
Here's where the work comes in. If you're looking to get this all done for free, you're going to have to do the research yourself as I do for myself.
Luckily, I like to research, and I'm hoping you do too, so I'll take some of the weight off of your shoulders by sharing two tricks that direct me to radio stations that are taking free music submissions.
You can also use a trusted site like IndieBible, which has a regularly updated list of many radio stations that accept free submissions.
Search Hack
I use this google search hack to hone in on radio sites that are taking submissions. The phrase in quotes can be changed to several different types of variations, but make sure to mention radio in the search query to keep your results relevant. 
I also use a similar method on Twitter's search to get a hold of radio stations that are looking for music submissions but are only sending the announcement on their social media instead of their website, so it wouldn't show up on google.
This may work somewhat with other social media platforms, but I find that Twitter gives me the most results. 
Be prepared to sift through a lot of crap to find gold. If you don't have the time or attention span for this method, then you may just want to save up enough to hire someone to do it for you in the future! 
Also, make sure you are sending songs that have been properly mixed and mastered to make sure your audio quality is up to par. 
Related Post: Music Blogs To Submit To (With A 75% Chance Of Being Featured)