Can You Make Money On Spotify?
Yes! Spotify is one of the hottest music streaming services in the world.
It has good competition with services like Apple Music, Pandora, Tidal, and Amazon Music, but Spotify holds a place in the top 2 pretty well. Apple Music is the only one that gives them a run for their money!
Since Spotify is such a big deal, it's a good idea to brainstorm some ways people can make money from this platform.
Yes, the Spotify owners and staff are raking in a bunch of cash, but they don't have to be the only ones benefiting from this huge company and its assets. How can you make some money as well?
Make Money By Getting More Music Streams
The most obvious way to make money on Spotify is to get song streams. But firstly, don't buy fake streams. Fake streams won't get you real money and will possibly ban you from the Spotify platform.
If you don't get banned, you will still be ghosted and ruin your chances of getting any authentic promotion through Spotify's network.
Try paid advertising if you have the budget for it. Send potential fans to your Spotify directly, or try getting traffic to your social media profile or website, then message your leads encouraging them to also check out your Spotify music. 
Playlist promotion on Spotify is a huge deal.
You can send your songs straight to Spotify's playlist editors for a chance at hundreds of thousands of plays, or you can submit to genre-specific and mood-specific playlists curated by popular Spotify users and brands that have a large playlist following. 
Related Post: 5 Ways To Get Heard Through Streaming And Performances
How Much Does Spotify Pay Per 1000 Streams?
You'll only earn between $0.003 and $0.0084 per stream, so you would make $3 to $5 per 1000 streams.
To make real money with this, you will need to be getting thousands of monthly listeners to your profile each month. A few different promotional methods are working well for independent artists looking to get more real streams. 
Make Money With A Spotify Playlist
You can become a curator yourself if you have the ability to grow an audience that will trust you and come to you for new music discoveries.
Once you have a large following on your playlist, you can charge artists to submit and/or be added to it for promotion. 
You can also use third-party music promotion sites like SubmitHub and Fluence.io to review independent music for a small compensation.
Depending on how large your following is, you can get dozens of submissions every day and get paid around 50 cents to listen to each one. 
Don't be one of those scammy playlist owners who claim to have followers and plays, but are actually using bots and still trying to charge the artists. Many companies out there prey on independent music makers only to be selling them a dream. 
Related Post: The Truth About Music Marketing Companies
Make Money By Increasing Your Royalty Share 
Artists can earn money from royalties in three different ways. Most commonly, an artist will receive a cut of the streaming revenue that will be sent directly to their distributor account. Popular music distributors include CD Baby, Tunecore, and Distrokid. 
Spotify also gives performance royalties to the writers involved with your song. Did you write the song yourself? You can collect these royalties through a performance rights organization.
The three most popular performance rights organizations are BMI, ASCAP, and SESAC. While SESAC is currently invitation-only, you can sign up for BMI or ASCAP on your own. 
Spotify also pays a mechanical royalty to whoever is the publisher for your song. Don't have a publisher? You should sign up as a publisher yourself to collect these royalties. It's literally money being left on the table!
Sign up for a publisher account with a performance rights organization like BMI and ASCAP and the Harry Fox Agency to collect royalties in the US. 
Related Post: Learn More About Royalties And See How I've Gotten Paid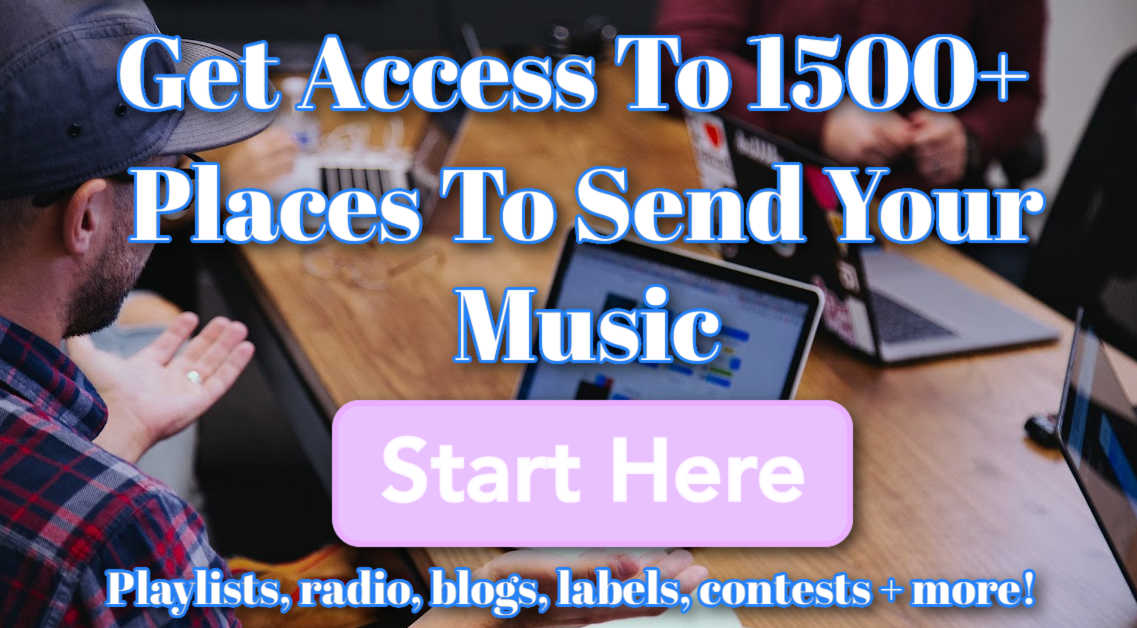 Make Money With A Spotify Podcast
Do you like to talk? Consider starting a podcast on your own or with a few friends. Podcasts have been very popular in terms of online content for a while and won't be losing steam any time soon.
Spotify launched a podcast subscription program so creators can earn money by offering exclusive paid content to their loyal listeners. 
Make Money With MerchBar 
Spotify gives you the ability to connect a merch store straight to your music profile. They are currently using a third-party application called Merchbar.
While it would be cool if you didn't have to sign up for another service, the signup process with Merchbar is relatively straightforward and doesn't require you to jump through too many hoops. 
Make Money With SongKick
Similar to Merchbar, Spotify also offers third-party software that allows you to sell show tickets for upcoming performances through your Spotify artist profile.
Again, this comes in handy even though it's annoying if you're already using a different and preferred application for your show tickets.
It doesn't hurt to sell through multiple platforms, so check it out and give it a try if you're getting a lot of eyes on your profile and have shows lined up.
Conclusion
In conclusion, it is definitely possible to make money on Spotify! As one of the top music streaming services in the world, Spotify offers several ways for artists and curators to earn money and gain more exposure for their music.
However, it's important to note that making money on Spotify takes time, effort, and strategic planning. Buying fake streams or using bots is not a sustainable or effective way to make money on the platform and can even result in being banned.
Instead, focus on growing your fan base and getting real streams through paid advertising and playlist promotion. As a curator, you can also charge artists to submit their music to your playlist for promotion.
Artists can earn money from royalties in multiple ways, including performance royalties and mechanical royalties. Creating a podcast and offering exclusive content to loyal listeners is another way to get music income.
Additionally, connecting a merch store and selling show tickets through third-party applications like Merchbar and SongKick can also help you earn money.
Overall, with the right strategy and persistence, it is possible to make extra cash with Spotify and reach a wider audience.