Musician Photoshoots
The possibilities seem endless when it comes to photoshoots for music artists and bands. There are so many poses you can do, places you can use, and photographers to choose from!
All of these options can create a sense of anxiety in a musician and make it difficult to know where to start. 
Finding the right photoshoot doesn't have to be too complicated of a process. You should be able to focus on your music and have the time of your life when you're on set taking pics.
Here are some tips that will help guide you through the process with ideas that can really make your photoshoot stand out among the countless shoots people will see from other bands and artists!
Related Post: How Much Does A Music Video Cost?
Find The Perfect Locations
You have a variety of different options when it comes to your backdrops. You could go for a nice naturalistic spot or try a city area.
You could do a backdrop by a building or go to any local photoshoot shop with various backdrops available for the public. There is also a wide range of backdrop materials available on sites like Amazon and Etsy. 
Deep Dive Into Photographers' Previous Work 
If you're on the hunt for photographers, ensure they show you their previous work. You don't want to hire a friend of a friend just because a good word was put in.
Many photographers mean well but do not have great pics to back them up as a professional. If they don't have pics readily available on social media, reach out to see if they can send you a private link. 
Know Your Budget And Industry Averages
Photography can get pricey, especially if you plan to keep a photographer for a large chunk of time. On average, you can expect to pay anywhere from $200 to $2000 for a good session.
Knowing someone or having a referral can help you get the price down. Pricey photographers may seem like a bad idea, but quality really matters.
Usually, a pricey person with an extensive catalog of great material, in addition to really positive reviews, may be worth it all. 
Explore The Different Shot Types
There are so many different types of shots you can do. Will you be looking for portrait photos or landscape photos? Do you want black-and-white vibes or a burst of color? Will you be looking off into the distance a lot of turning to look at the camera head-on?
See how many different types you want to play around with, and don't be afraid to ask for some ideas from your photographer. The good ones know plenty. 
Related Post: How To Become A Musician (Successfully)
Figure Out The Uses For Your Photos
Will you be using this for song submission? Do you need a huge shot for your website? Are you planning to take a few that could pass as professional headshots? 
See how many uses can come out of your upcoming photoshoot, and make sure to do different shots that will be for a variety of uses if you need them in your portfolio. 
Play Your Music In The Background 
One way to get into the zone for your photo shoot is to have some great music (preferably your own music) playing in the background while the photos are being taken.
This can add a ton of positive vibes to your shot and give you a burst of confident energy that the camera can truly pick up. It also helps to have some friends dancing along in the background for moral support!
Find The Message Of The Shoot
Do you have a single or album release coming up? Are you doing a shoot in general for your brand as a musician? Do you have a tour you're about to start?
Your photoshoot could directly link to an upcoming release or event of yours. Make sure the location and shot types are getting the right message across for what is currently happening in your career. 
Know Your Branding
Speaking of doing a shoot for your music brand in general, what does your music brand really look like? What visual elements define you as an artist? What colors do you use? What is your signature makeup look?
The genre of music will play a big part in your photoshoot branding ideas. If you are a hardcore rapper, for example, you might not want to go for a calm naturistic shoot. 
If you're doing a rock band photoshoot, you may not want to have headshots in comparison to a solo artist. 
What are you known for doing with your body language when you make an appearance or do a performance? It's always a good idea to incorporate key elements of your brand image into your photoshoot. 
Related Post: How To Get A Great Musician Logo
Try A Photoshoot Mood Board
Got a lot of ideas and want to get them out visually? Make a mood board that will help you see what will work and what won't work for your photoshoot. Get a few ideas from other photos that you've seen before.
These ideas don't need to be from other photoshoots, but just general photos that you want to match the vibe of your photoshoot. 
Go For Unique Ideas
Everybody is doing musician shoots for their press these days, which is always a good thing and makes the music industry as a whole look polished.
The problem is that many people are going for the same visual elements and don't challenge themselves to think outside the box.
Go for photography ideas that will stand out. This is especially true if you will be using these photos for press submission.
If your photo is viewed by a reviewer who has seen hundreds of other photos with that same background and poses, it won't stand out in their mind.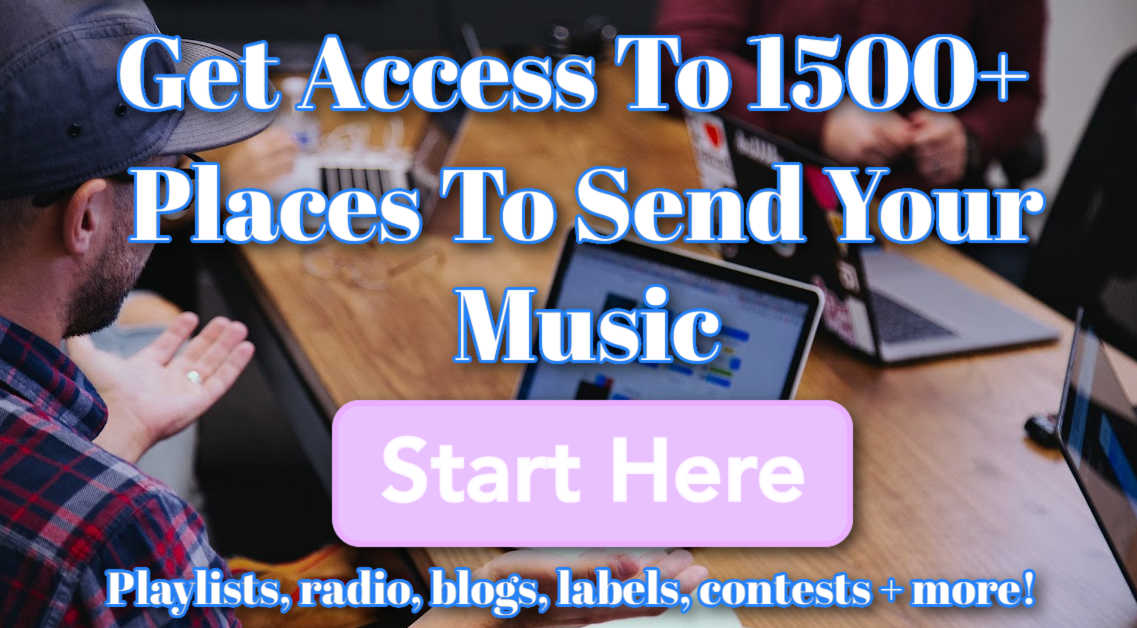 The More Shots, The Better
The more shots you take, the better your chance of getting that perfect shot. Most photographers already know this, but this is key advice if you and your buddies are planning on taking this challenge as novice photographers!
It's possible to get lucky if you have some good equipment with you, so take hundreds of photos to increase the amount of really good photos you'll get. 
Know The Editing Capabilities Before Hand 
Ensure your photographer knows what you expect from the editing process. Editing can include things like face touchups, slimming capabilities, color effects, and much more.
If you're really serious about needing these, don't expect your photographer to know these things automatically! Get some before and after pics and some details on their editing process if you can. 
Focus On Instruments If You Have Them
If you're a guitarist, make that guitar shine. If you're a drummer, give that drummer some strong presence in your photos. People always like to see musicians with their instruments, so don't be afraid to show it off in your photos.
It's good to do photos of yourself alone as well for opportunities like headshots, but do a few shoots with your precious instrument in the forefront. This is often a great idea for band photoshoots!
Related Post: Is It Weird To Name Your Instrument?
Don't Be Afraid Of Props
Backdrops are a great addition to your photoshoots, but you don't have to stop there. Your instrument can be a prop in a way, but there are so many more things you can add to your photos.
To start simply, a chair is always a good idea to have. Flowers, big words to showcase a project works in something like LED light format, studio equipment, signs, candles, books, and plenty of other material work well as props for musicians!