What Is A Music Press Release?
A press release is one of the most effective ways to create a write-up about something new and exciting that is happening in your music career. Press releases cover tons of different types of stories in the news world, but music press is one of the most effective topics to cover.
As a music creator, you don't want to miss out on the benefits of what a press release can bring to your music brand. While there are some general do's and don't when it comes to formatting, you can get pretty in-depth when it comes to telling your story to the world.
The cool thing about press releases is that when they are done well and pique the right person's interest, they can get tons of eyes and ears to your music as an independent artist. Let's go over what you need to have in your press release. 
How To Write A Music Press Release
A press release is a like a news blurb from the point of view of a reporter. As a reporter who works with the news, their job is to state the facts, get the inside scoop, and tell people where they can get more information.
The same general format applies when it comes to a music press release. Here are some general rules when it comes to creating a press release for your music brand. 
1. Keep your press release factual. Don't go telling fantastical stories that aren't real just because you want to grab attention. 
2. Keep your press release objective. As a reporter of news, you don't want to talk about how great your music is; tell people that it is out and allow them to form their own opinion. 
3. Keep your press release short and sweet, with just a few paragraphs. The most common ones don't go over 500 words. 
4. Make sure that your press release is proofread several times by a few different people. The press world is really particular about grammatical and spelling errors, as you can imagine. 
5. Have a title that is appealing, like a news article. Try to keep it short and intriguing at the same time.
6. Start your press release with a date and location to follow general press release guidelines. Check my press release examples below!
7. Include a boilerplate, AKA an about me paragraph, at the bottom of your press release. (optional)
8. Include contact information where people can reach out to receive more information in your press release. 
9. Try to include a quote from you or someone in your musical group that describes the process behind your latest content release.  
Music Press Release Examples
Myorga delivers his new EP "Polygon Discovery" via SuperPosition Records
Feb 9th, 2023 - Zapresic, Croatia - Spanish producer Carlos Myorga, aka MYORGA, has released his new EP "Polygon Discovery" via SuperPosition Records. The two-track EP showcases Myorga's creative and professional production style, blending elements of techno and electronica.
Polygon Discovery is an EP that was created inspired by the creativity that emerged from his research on altered states of consciousness applied to the resolution of his young son's neurological problems.
MYORGA has been producing electronic music for over 25 years and is known for his energetic live performances. This new EP is a must-hear for fans of underground dance music. Listen now on Spotify, Apple Music, or your favorite streaming service.
"Polygon Discovery" is out now on all platforms.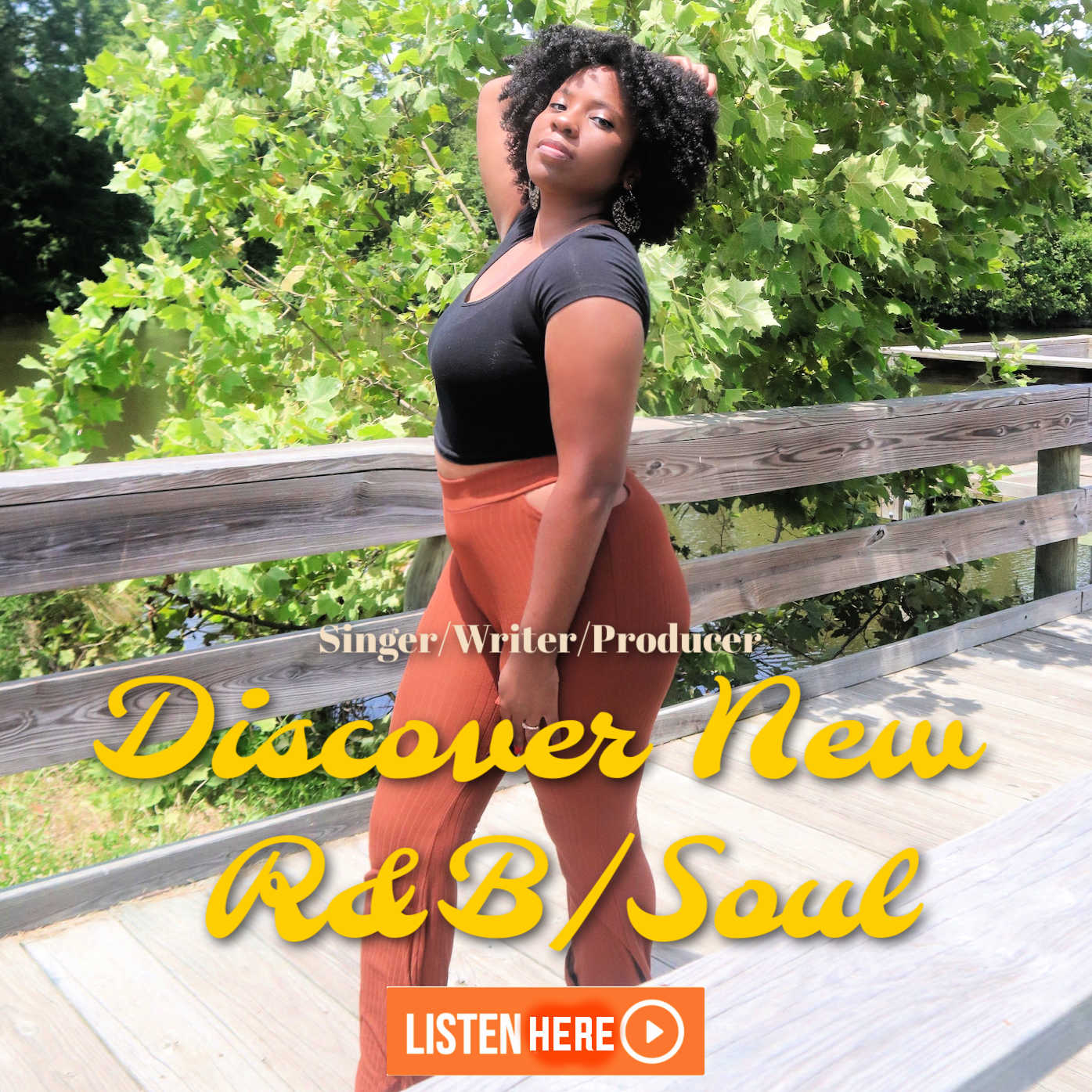 Yona Marie Emphasizes The Importance Of Loyalty In Her Latest Single
May 3th, 2021 - Washington, DC - Yona Marie (Rachel Marie) is an up-and-coming singer-songwriter and composer from Maryland. Not too long ago, she released an endearing R&B tune, entitled, "I'm Still Loyal.
'I'm Still Loyal' showcases the raw feeling of love and loyalty between two people who are in a committed relationship. Also, the song is dedicated to those who have provided their friends, family, or romantic partners with unyielding love and loyalty over time. Furthermore, "I'm Still Loyal" is for anyone who has given or received authentic love or someone who feels blessed to have a loyal person in their corner.
'I'm Still Loyal' contains a relatable narrative, ear-pleasing vocals, and tuneful melodies. The likable tune possesses hip-hop-inspired instrumentation flavored with contemporary R&B vibrations. Also, "I'm Still Loyal" serves as a tasty appetizer to what listeners can expect to hear from Yona Marie in the near future as she continues to release new music.
Stream and buy Yona Marie's latest musical projects at her website.
http://www.yonamariemusic.com/
Titan Casket Product Appears in a Taylor Swift Video
BOSTON and SEATTLE – October 21, 2022 – Taylor Swift just released a new video for "Anti-Hero" off her newly-released album, Midnights.
The video includes a sketch starring comedian Mike Birbiglia, It's Always Sunny In Philadelphia's Mary Elizabeth Ellis, comedian John Early, and Taylor Swift. The skit begins at 2:12 into the video and runs for about two minutes. Taking place at Swift's funeral, the attendees sit in front of a prominently displayed casket. Taylor eventually cracks open the top of the casket and looks out, before emerging completely.
The casket used in the video is the Titan Casket: Orion Series in a Copper color. The casket appears throughout the skit. Taylor Swift also featured the casket in photos posted on her Instagram and Twitter feeds.
About Titan Casket
Titan Casket is the fastest-growing direct-to-consumer casket company in the U.S. Founded in 2016 by casket entrepreneur Scott Ginsberg, who was later joined by co-founders Joshua Siegel (former Amazon executive) and Elizabeth Siegel (repeat DTC founder), the company allows customers to buy caskets online for half the price they would pay for one from a funeral home. The FTC's "Funeral Rule" provides families the federal right to buy a casket outside the funeral home and that funeral homes must accept delivery.
In addition to sales through its own website, Titan Casket is the largest casket seller on Amazon and sells its caskets at Walmart, Sam's Club, and Costco. Learn more at our website, and follow us on Twitter and Facebook.
Contact:
501-420-3990
When To Write A Press Release 
Press releases work best in the music world when something notable is happening in your career. How many things happen that are worth sharing over the course of your average year?
This can be a ton of different things, including a song release, an album release, a video release, a label signing, a tour announcement, a sponsorship partner, and many related events in a musician's life. 
With this many types of events counting as something worth a press release, you can begin to see how creating multiple ones for your music career throughout the year can have a positive impact on your music promotion.
With all of these press ideas, the only thing left to do is figure out to who you will be sending your press releases in order to get some promotion and visibility for your songs. 
Where To Send Your Music Press Releases
Local News
Local news can be an awesome way to get coverage for your music brand. Between news channels and radio stations that spotlight what's happening in a community, musicians can often submit their news or releases to their community outlets and have a chance at getting published.
Many community news stations and channels take pride in covering local creative artists, especially in the music niche. While international outlets have several thousands of musicians submitting for a chance to get featured, local news outlets are not as competitive and favor their own. 
Podcasts And Radio Shows
A quick Google search can help you discover several different music-focused podcasts and shows that may even cover your genre in particular.
Podcasters are always on the hunt for creators to feature for their shows, and ArtistFirst is one in particular that has featured hundreds of musicians on their show.
You can get publicity through their network and even provide your own fans with great content that will help connect them with your brand and mission as an artist. 
Press Release Sharing Sites
While this is another good way to get music PR, there are almost too many press release services out there that claim to be able to get musicians in front of a new audience.
I suggest you dive deeply into this option and ensure you aren't submitting to a service that won't benefit you in any way.
There are some free press release sites, including Music News and Musical America, that have gotten me a few hundred views and helped my Google presence look more professional. 
Music Blogs And Magazines
Music blogs used to be all the rage for breaking new artists and tracks a decade ago, but streaming has changed the game in the last few years.
Still, many popular blogs and online magazines have a consistent audience of music lovers and accept press release submissions for promotional posts and interviews. This is another great way to get in front of a new audience and get your current audience more in tune with your brand. 
Related Post: Music Blogs To Submit To (With A 75% Chance Of Being Featured)